Philip Glass: Music With Changing Parts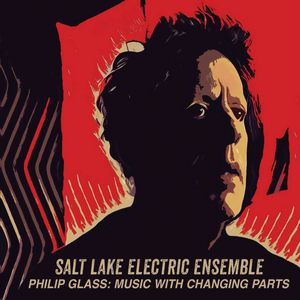 Philip Glass Music With Changing Parts: CD
This is a replicated disc in a premium digipak from Orange Mountain Music.
Read more…
Use the button below to listen using your preferred music service
...Combining cutting-edge sound design with old-school analogue technology, ever-changing colours and textures are shaped and sculpted in a vibrant and nuanced performance that effectively balances moments of musical flow with more sudden timbral contrasts. The use of sustained sounds introduced by Glass for the first time – the weakest link on the original recording – now serves to bind each changing part. The result is a pulsing sonic patchwork that will surely encourage many to reassess the evident merits of this early minimalist classic: Music With Changing Parts is really where the Philip Glass story starts.
- Pwyll ap Siôn, writing for Gramophone Magazine
This recording was released in 2018 by Orange Mountain Music, Philip Glass's record label. 
By deploying a combination of computer based synthesis, sampling, plus traditional acoustic instruments SLEE has delivered a recording that is hypnotic, dreamlike, and psychedelic. 
SLEE views Music With Changing Parts to be the culmination of Glass's early career. The score is comprised of a progression of 76 intricate harmonic patterns distributed across 6-8 performers who are free to repeat the patterns as many times as they wish and to play the patterns using any combination of instruments. Along with these patterns, in a number of places Glass instructs the performers to improvise a series of long held tones, to be individually selected through careful listening to the prevailing ensemble sound.  
The Salt Lake Electric Ensemble have delivered an interpretation of the music that, while true to Glass's score, is thoroughly of the present moment. By employing multiple laptop computers and Ableton Live software, the musicians of the ensemble were able to achieve exact rhythmic precision while performing, freeing them to focus on sound design and improvisation.